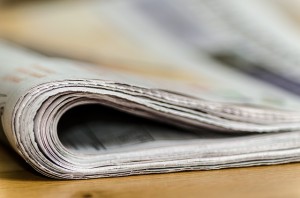 Commitment to nanotechnology means jobs for Central New York
To the Editor:
I would like to educate the gentleman who wrote Oct. 7 that nanotechnology plans are just a boondoggle (letter, Oct. 7).
Nanotechnology is the study of the controlling matter on an atomic and molecular scale and is used in a wide range of applications, such as medicine, biomaterials, electronics and energy production. The Project on Emerging Nanotechnologies estimates that more than 800 manufacturer-identified nano-tech products are publicly available, with new ones hitting the market at a pace of three or four a week.
Did you know that these technologies are linked with intellectual property, such as patents, for the research and development being conducted within universities and private entities around the world and is credited with significant contributions toward economic development? The reason you may not find detailed information on SUNY Albany's website is because of intellectual property rules and competition around the globe.
Did you know that Silicon Valley is home to the world's largest technology companies? And why wouldn't you want it to include New York? You credit SUNY Albany with a "$6 billion boondoggle." However, are you aware of the major companies located on their campus, that they have more than 250 global corporate partners and provide work force training?
Did you know that the top 10 pharmaceutical companies listed in Fortune 500 are investing in and working with smaller companies as well as venture capitalists within New York state and throughout the United States?
New York state making this commitment and investment will help us to retain the best and the brightest within our state, create jobs, interact directly with our local schools through educating students at the middle school and high school level, as well as provide internships to college students that can lead to employment right here in Central New York.
Kelly A. Kinahan
President, Kinahan Associates